Gold Loses Ground During Friday's Session, but still looking great going forward.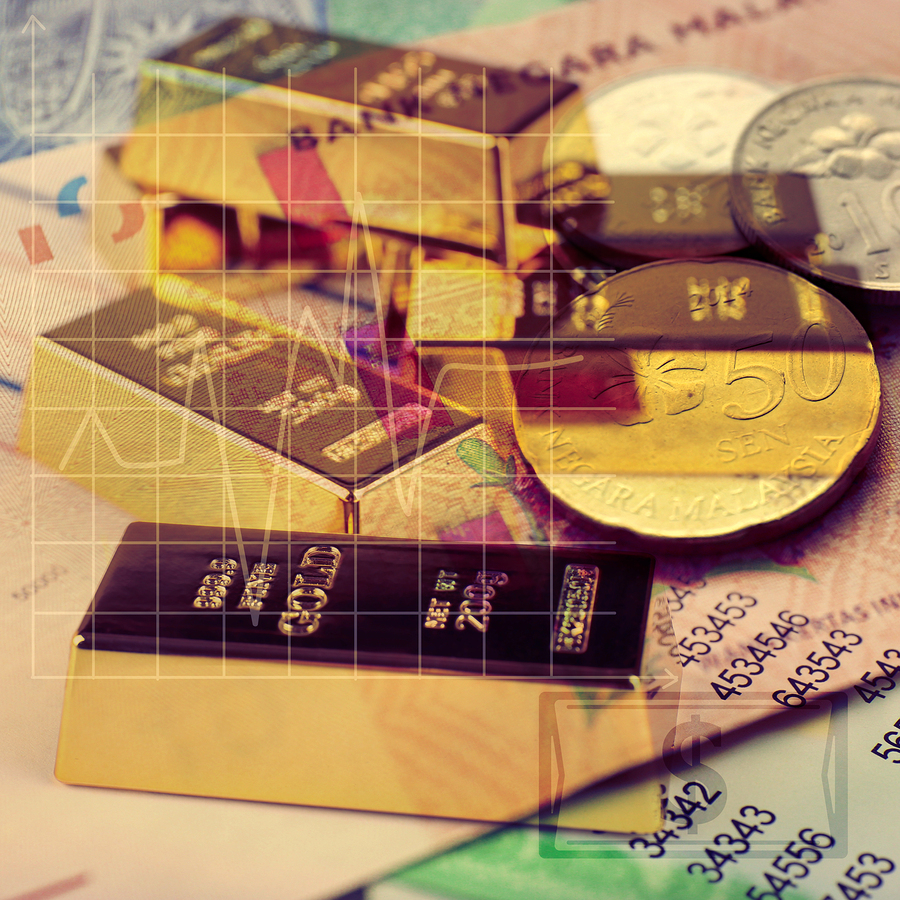 The gold rally that is making a lot of traders happy is now getting weaker. Friday's trading session closed with losses for all metals, including gold. While the loss for gold isn't that substantial and severe, for investors could be disappointed and worrying about it.
In recent days, China's industrial reports and the FED's low expectations on increasing interest rate built a strong base to believe that the bullish gold market is far from over.
We still believe in that, but today's loss is something to consider.
Hearing the Right People
According to an article published by Kitco, Mr. Gary Wagner, a contributor for the site, explained that the San Francisco FED's head may have some kind of influence on the investors, who aren't really getting the facts right.
"While we have to take seriously any statement from Federal Reserve regional bank presidents, not all comments are equal because not all Fed presidents are equal", he explained at the beginning of the article.
Mr. John Williams, who is the FED office that made the statements, told the media that the financial public institution will have to raise rates "sooner rather than later", increasing the expectations among investors.
Which is more interesting is that Mr. Williams have a limited authority and his personal opinion in the matter is, at least in the present moment, irrelevant.", Williams is not a voting member of the FOMC this year", says the article.
Mr. Wagner expressed very clear Mr. Williams' position right now. "Indeed, his region, centred around San Francisco but governing the mountain states, the Pacific Coast states, Alaska and Hawaii, will not be on the voting committee until 2018″, he explains.
It's true that the San Francisco FED's head used pretty good facts to back up his argument but investors don't have to pay any kind of valuable attention to these statement for the same reasons explained above. His position in the matter is not determinant for short and mid-term policies in interest rates.
The Result
According to this same article, the statements given by Mr. Williams influenced traders' behaviour in favour of the US Dollar and affected gold's overwhelming performance.
But if we analyse all today's losses, we will find that every single metal had a tough session. First, gold lost 0.81 percent or 11 dollars, ending at US$1342.10 per troy ounce.
Silver had the best time among all, losing 2.23 percent, ending at US$19.36. Platinum and palladium, often considered a pretty great alternative for putting the money on, lost 1.51 and 0.14 percent respectively, closing the market at US$1117 and US$714.
Upcoming Weeks
At some point, investors will realise that Mr. Williams' statement have a really light influence in high-profile policies. What we can say about this is that it will not have a long-lasting effect on the currency's performance, gold or any other commodity.
We think that the industrial situation in China will gain momentum in short time, so gold, silver, iron ore, copper, zinc and other indicators will go up fast, regardless of what the FED officers could tell to the media.
If we compare the losses with the unstoppable growth of gold during the previous months, there is nothing to worry about. Investors should seek safety and favourable profit possibilities in the precious metal before is too late, preferably in the realms of buying gold bullion physically, rather than stock.
At the same time however, mining and energy stocks are having a great moment. It's known that these industries and commodities are closely linked. So, if gold remains bullish, we can expect a solid performance from mining companies, which are starting to deliver thick profit margins.